"How important it is to value our brothers and sisters and to communicate that value to them!"
If allowed, I bet we could all join in a bashing fest, coming up with example after example of team dysfunction. We could share about the times when we were undervalued or ignored. Unfortunately, I am sure we could also share really painful stories, the ones where we got hurt and did the hurting, scars hidden but ever present.
If you have been hurt while serving on the field, I'm so sorry. I wish I could sit with you in that pain because sadly I can empathize.
But this is not the space to bring up those private hurts in a public way. Those are important conversations in the right context, and if you need someone to talk to, please dm me or send me an email.
Instead, I want to celebrate the times when you did feel valued. When your team went the extra mile and you felt heard.
Around Mother's Day, I shared a post on Facebook about what it is like to be single on this particular holiday. I received many sweet affirmations, but this question stuck out to me: "What are the most helpful or loving things someone could say to you?" Out of a place of humility, this sister made me feel especially seen. She didn't try to dismiss my pain or change my mind, but she listened (through a social media post).
This week we are focusing on Section 1 of Sacred Siblings. It's a big chunk, the longest one, so if you aren't finished you can still catch up! This section discusses the responses to the survey the authors conducted where those who were married answered more affirmatively than those who are single. If you need a refresher on how the data works, make sure you read Introduction 2 where the different aspects of the survey are explained in greater detail.
This section focuses on value, training, communication, relationships, and contentment. Was there one of these topics that especially stuck out to you?
One thing that came to mind several times in reading this section is that organizations are made up of imperfect people, trying to do their best for God's Kingdom. Are there ways we can do better? Oh, absolutely! Expectations can be high for what will be provided within an organization, or what team relationships will be like, and that is why communication is so important.
The authors said, "By far, communication was the factor that survey respondents cited most frequently as necessary for healthy teams. Lack of communication kills team life. Poor communication damages team life. Effective communication enhances it so that team relationships can thrive."
We all know this, right? Yet it still is one of the biggest factors of either team and relationship thriving or dysfunction.
I appreciated the example in the communication section about really listening rather than thinking of what I am going to say in response to what the other person is sharing. We want to show compassion and empathy by sharing our own experiences, but that can take away from what the person desires to share. This is something I want to keep working on in my relationships so I can communicate value to those I am listening to.
What impacted you in this section? Was there something that surprised you? Is there a gem you are taking away that you want to work on in your team relationships?
Do you have a story of when someone made your feel seen and valued? I'd love to hear about it!
July 21: Section 2- Chapters 12-15
July 28: Section 3- Chapters 16-17, Appendices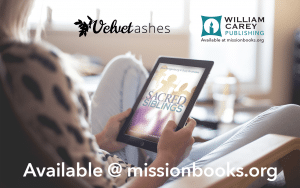 If you don't have a copy of the book yet, make sure you take advantage of this special gift from William Carey Publishing! Check out the book HERE, and use the discount code VABOOKCLUB50 at purchase for 50% off.
Photo by Priscilla Du Preez on Unsplash
Dealing with medical needs—either ongoing or emergency—while serving cross-culturally can be scary and stressful. Come join our Facebook Live as we chat about this important topic and share and learn together.