Editors
Danielle Wheeler
Founder and Editor-in-Chief
danielle.wheeler@velvetashes.com
Danielle Wheeler sat on her porch one day and had a dream breathed into her heart, a dream of global women linking virtual arms to find connection and courage for their cross-cultural lives. As Velvet Ashes' founder, she loves watching this dream grow beyond what she ever imagined.  Mother to three (with #4 on the way!), she and her husband ride the waves of life and culture, leaning hard into the One who leads.
Posts by Danielle // Website // Twitter // Pinterest //Instagram
×
Danielle WheelerFounder and Editor-in-Chief
Amy Young
Editor, Book Club Leader, Connection Groups Coordinator
amy.young@velvetashes.com
When Amy Young first moved to China she knew three Chinese words: hello, thank you and watermelon. Often the only words needed in life, right?! She is known to jump in without all the facts and blogs regularly at The Messy Middle. The tag is "where grace and truth reside." People tend to be drawn to grace, grace, grace OR truth, truth, truth. Either side doesn't require much discipline, do they? Instead they foster auto-pilot living. But real life happens … in the messy middle, with both. It can be maddening, right? But also exhilarating!
Posts by Amy // Website // Twitter // Pinterest //Instagram // Facebook
×
Amy YoungEditor, Book Club Leader, Connection Groups Coordinator
Patty Stallings
Editor
patty.stallings@velvetashes.com
Patty Stallings is a member care provider, leadership coach and trainer, and teacher serving in Asia since 1996 with her uber kind husband and three delightful now-grown kids. Central to her call is nurturing wisdom in others and helping others thrive in the places they have been called. Her favorite past times outside Asia are stargazing in North Dakota, hiking in Tennessee, and doing absolutely anything with family.
Posts by Patty // Website // Pinterest //Twitter // Instagram
×
Patty StallingsEditor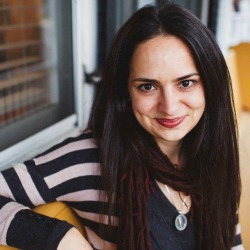 Kimberly Todd
Submissions Editor
kimberly.todd@velvetashes.com
Kimberly Todd spent nine years in NW China where she absorbed the Chinese concept for laojia, identifying with the home of one's ancestors. She marvels that for the first time she lives in hers, Lancaster County, Pennsylvania, where her husband is a minister. She plans to spend a zillion hours in libraries, parks and museums with her two sons. Kimberly also contributes at Master Teaching, a blog for teachers.
Posts by Kimberly // Website // Twitter // Instagram
×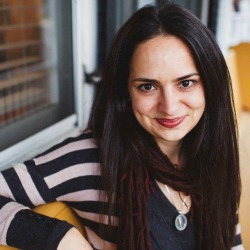 Kimberly ToddSubmissions Editor
Support
Karen Huber
Image Designer
Karen Huber lives with her husband and three children in Dublin, Ireland, serving in the community there. When she's not at home with her kiddos, she's out drinking coffee with friends, writing in libraries, and laughing louder than is culturally appropriate.
Posts by Karen // Website // Twitter // Instagram
×
Karen HuberImage Designer
Jessica Hoover
Twitter Manager
Jessica Leigh Hoover is a wife, mama, writer and grace lover. She lives in the hills of North Carolina but has the red dirt of West Africa in her soul. She blogs about her belief that grace is the biggest kind of brave and how life is messy and beautiful in the living, losing and loving. Her favorites are Jesus, family, chocolate, vintage anything and British accents.
Posts by Jessica // Website // Twitter // Instagram // Facebook
×
Jessica HooverTwitter Manager
Julia Martin
Manager of Administration and Special Projects
When Julia Martin left her hometown more than ten years ago she had a desire in her heart to share God's love with the broken and hurting. Her journey did not involve crossing oceans but rather state lines. She found God's response to her aspiration, working at a community mental health center in a small Kansas town. Since that time she has also enjoyed sharing her passion for God through a women's speaking and music ministry. She delights in cooking, prolonged evenings sitting around the dinner table with friends and long walks with Jesus. She has only been to the ocean once but is equally as enraptured by the golden wheat fields of Kansas at sunset.
×
Julia MartinManager of Administration and Special Projects
Emily Smith
Assistant Connection Groups Coordinator
Emily has found herself back in Minnesota and readjusting to life in her childhood home. The last thirteen years have taken her to Romania and Japan first as a Third Culture Kid and later as a teacher. She collects stamps in her passport and generally has multiple currencies she can't quite bring herself to take out of her wallet. Coffee, running, sunshine, good books, and writing are interests and activities she can carry easily between cultures and continents. Emily is in a season of waiting to see what God has next while enjoying the comfort and familiarity of home and family.
×
Emily SmithAssistant Connection Groups Coordinator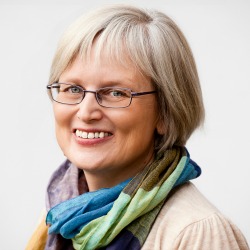 Bayta Schwarz
HYS and Resource Team
Bayta has spent most of her adult life overseas – 15 years in the UK with shorter stints in France and Russia. Several years in to re-entry to her "passport country" of Germany is still a bit rocky at times but life in the very international city of Berlin is certainly never dull! Being involved in equipping and coaching people as they serve cross-culturally is what she is most passionate about, along with building relationships with expats from around the world who also call Berlin home.
×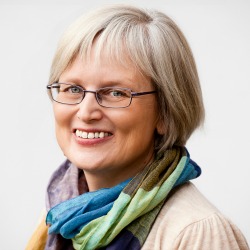 Bayta SchwarzHYS and Resource Team
Sarah Hilkemann
HYS and Resource Team
In 2013, Sarah Hilkemann left the cornfields of Nebraska for the dusty, dirty beautiful that is Phnom Penh, Cambodia, and has been a language learning journey for the last year. She and her teammate plan to move to a rural area in western Cambodia. Sarah enjoy's reading, sharing about life on her blog, weekly Google Hangouts with her family, and laughing over language mistakes and life's joys with her very patient Khmer friends.
×
Sarah HilkemannHYS and Resource Team
Addie Davis
Facebook Team
Addie's life changed when she moved from Missouri to Kansas City, KS, and here she encountered people from all over the world. God placed a passion in her heart for different cultures, and He led her to Ozark Christian College, where she is now pursuing a degree in Intercultural Studies. When she's not working on homework, Addie loves learning other languages (currently Hindi), practicing taekwondo, eating pineapple, and painting.
<a href="http://thegreatgentleness.wordpress.com" target="_blank" rel="noopener noreferrer">Website</a> // <a href="http://instagram.com/addie_andsubtrac" target="_blank" rel="noopener noreferrer">Instagram</a>
×
Addie DavisFacebook Team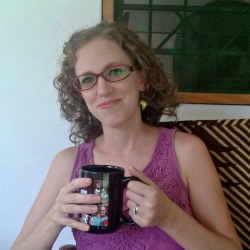 Rachel Kahindi
Instagram Team
Rachel can often be found reading, drinking coffee, or lying on a beach - or all three! She's an American married to a Kenyan. They and their two sons live, worship, work, learn, and play in Kenya. Rachel shares bits of their lives on her blog and Instagram.
×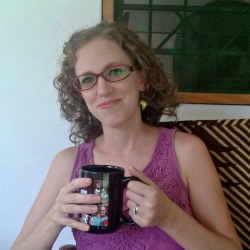 Rachel KahindiInstagram Team
Dorette Skinner
Instagram Team
Dorette is a barefoot South-African farm-girl who ended up kicking of her shoes in Asia, a life-long learner and adventurer who loves to be around people. She started out as a Physical therapist, became an English teacher, and then volunteered at a local orphanage. When she is not running after her toddler, feeding her baby or busy writing, you will probably find her somewhere in a hammock, reading a book. She blogs regularly at Reporter of Hope.
×
Dorette SkinnerInstagram Team
Contributors
Interested in submitting a guest post for Velvet Ashes?  See our submission guidelines.
We currently have two openings (volunteer positions) on our team:
 Instagram Manager—Responsibilities: managing a team and our Instagram initiatives. Interested? Email info@velvetashes.com with your IG account, a brief bio, and email addresses for two references.
Graphic Designer—Responsibilities: creating our daily post images and occasional other design projects. Interested? Email info@velvetashes.com with your portfolio, a brief bio, and email addresses for two references.