Every year, our former org has a conference in Thailand (as many do). Because it was also a long national holiday in our host country, we would often add a week or so of vacation after conference. It was good to be in a different, slightly more western atmosphere for a while to give us a boost before heading into another semester.
Some years, we took a short flight and a 5-hour van ride down to the beach. It was fun to be near the relaxing ocean, but the effort it took to get there with 3 small children was too much for us.
Our last few years, we spent a similar amount of money as it would take to get to the beach and splurged on nicer accommodations in the city our conference was in. It was nice to stay in the same area, yet still be able to explore all the nooks and crannies of our new location.
Often, we hunted for nice serviced apartments. For us, it was a step up from a hotel because we had a lot more space for everyone to spread out, and the option of a kitchen if we wanted to refrigerate or cook something simple. Because they were serviced, we would get fresh linens or towels whenever we needed them and the staff would clean our rooms every few days. Of course we lost a few amenities such as a pool and breakfast included, but it was too cold (for us) to swim at that time of year, and we were fine with buying simple breakfast foods to eat in the room.
Enough tips about how we vacation…how do we celebrate our vacation without feeling guilty?!
It's been an ongoing discussion every one of our 9 years of living overseas. It's tough, right? We know we need this time away to relax our minds, bodies, and spirits with a different pace and atmosphere, but for some reason, some of our supporters don't think we deserve such a break when it's using their money. Even if no one has come out and said something like that, we just know they're thinking it.
So we hide it. No posts on social media. No spotlights in the next newsletter.
It's a difficult balance, for sure. Over the years, we've landed somewhere in the middle. We don't over-share on social media because we don't want to seem like we're boasting. We also don't pretend it didn't happen. In the end, we know we're not responsible for others' emotions and thoughts. If we know we have a healthy support profile, we put money aside for this vacation, and we're not flaunting it, then there shouldn't be a problem with taking a break. If others judge us for that, well…that's a heart issue they'll have to take up with the Lord.
As we know, God created us for rhythms of work and rest. If we know we're working hard in our host country, and are even able to portray that to supporters (although we have to be careful to not get sucked into the trap of having to prove our worth here), then it's written that we should also take time to rest and rejuvenate.
If our budget doesn't allow a vacation in another land (and ours didn't one year!), then make the most of a new spot in your current city. Maybe find a nice hotel to stay in for a night or two, or splurge for dinner at a nice restaurant, or go on an excursion you've had your eye on but haven't had time to do. There are other ways to take a break and rest without traveling. The point is to rest, reflect, and ask God to nourish you for the next stint.
Thankfully there are still some people who encourage us to take vacations, date nights, or weekends away because they know the work we do is often exhausting in many different ways than a job in our home country would be. With this approach, though, have people stopped saying hurtful things surrounding vacation? Unfortunately, no. (A few times during this year-long home assignment, people have asked, "So, how is your year-long vacation going?" Ouch.) They don't quite understand our lives, remember? But we can graciously share with them our perspective of work and rest, even if it is on their dollar.
How do you deal with the feelings of guilt while on vacation using support money? What type of vacation works well for you?
*****
Cinnamon toast. Sounds so simple, right? After discovering it a few years ago, I quickly learned there are some decent ways to make it and there is an amazing way to make it. I only bring you the amazing things, of course. I started a little tradition recently to bake something yummy on Saturday morning, and this has been on our recent rotation. I usually don't make enough–it's always gobbled up within minutes! But, no worries, it only takes 15 minutes to make. Enjoy!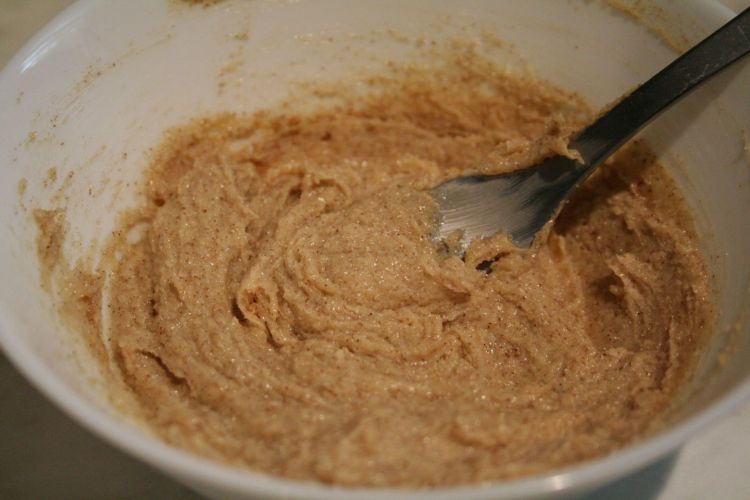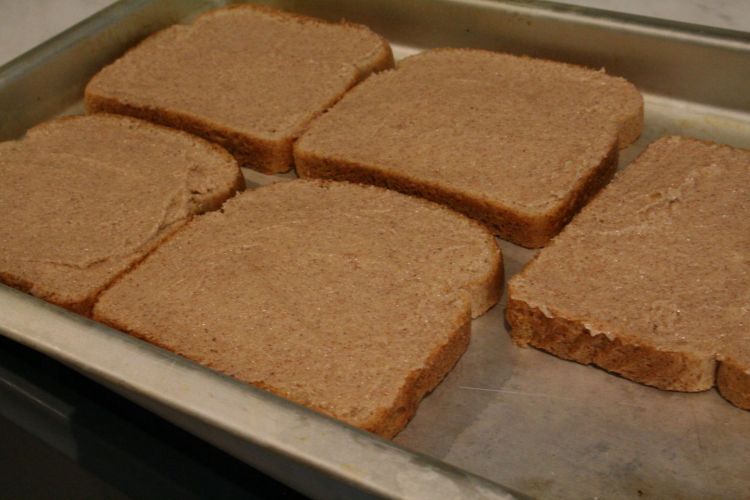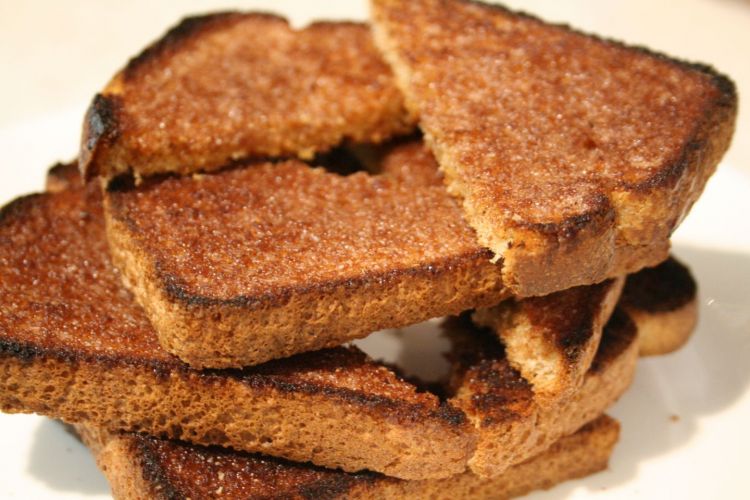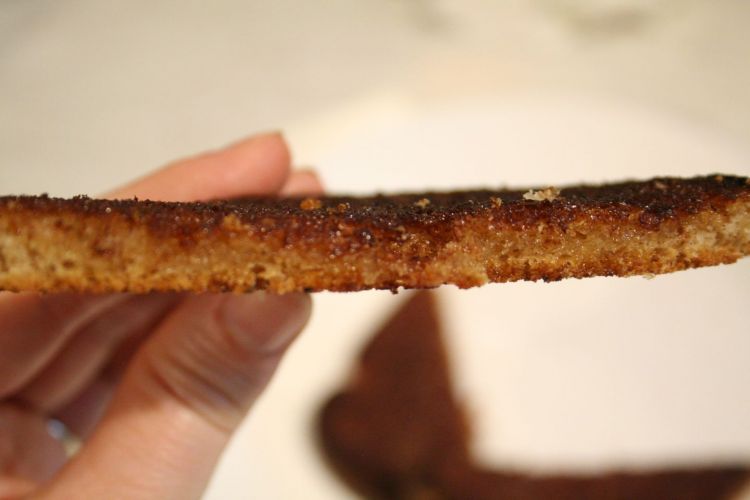 Crunchy Cinnamon Toast
Serves: 4 (2 slices each)
Ready in: 15 minutes
Slightly adapted from: Pioneer Woman
8 slices of wheat bread
1/2 cup salted butter, softened
1/2 cup sugar
1 1/2-2 teaspoons cinnamon
1 teaspoon vanilla
dash of nutmeg (optional)
Preheat oven to 350 degrees.
Smush softened butter with a fork. Dump in sugar, cinnamon, vanilla and nutmeg, if using. Stir to completely combine.
Spread on slices of bread, completely covering the surface all the way to the edges.
Place toast on a cookie sheet. Place cookies sheet into the oven and bake for 10 minutes. Turn on the broiler and broil until golden brown and bubbling. Watch so it won't burn! Enjoy!
The Grove
We invite you to share in The Grove. You can link up your blog post, or share your practices, ponderings, wisdom, questions, ideas, and creative expressions with us in the comments below.
Share your images on this week's theme with #VelvetAshesVacation. You can add yours!