My husband and I have been living through the first stages of metamorphosis as we prepare to uproot our life and move to Japan.
Most of you have already been through this process: the scattered boxes full of memories and books and favorite summer dresses, the blend of definite times and actions paired with lack of solid ground, and the tides of emotion in continual ebb and flow. Without a doubt, the months leading up to our move date have been more spiritually transformative than almost any before. It has been anything but smooth sailing.
In a few weeks' time, everything suddenly crumbled. Our visas were not going to be sponsored, our housing fell through, and the colleague we have been in contact with invited us to walk away altogether if we needed. In the midst, I was struggling through health issues and diagnoses that affected daily my diet, mood, and rhythm of life.
It was here: in a time of utter lack of control and comfort when God revealed His glory. It was not like a neon sign, and all of our trials did not vanish; not the type of intervention I had really been pulling for. Even better than something so trivial and tangible that we could just move on, He showed truths that will take more than a lifetime to truly learn.
Wherever you are, I hope these stand as reminder to God's faithful, continual transformative work in us!
1. God's Plan and Word Stands, Regardless of Circumstances
One minute we were staying in Colorado and needed jobs and an apartment in Denver, but then the next minute we were planning to move to Japan in a month. Back and forth, plans were whipping around again and again with us in tow.
From this we are learning that God's faithfulness and truth is not dependent on any circumstance! Should everything crash and burn again tomorrow, our view is so limited. Ultimately, anything He has told us and brought us through is for a divine-and often mysterious- purpose.
For Ruth, her entire world fell to pieces. She was an immigrant for tragic reasons, but her belief in the Lord did not depend on material blessings and understanding. She became an outsider, a servant girl, and put herself on the line in faith. She probably did not ever know that in her line would be the very Son of God, come to save us.
2. The Church is Our Safety Net
I felt for a while we were over-committed in our local church. Every single day of the week we were doing something church-related. Some days, I did not want to talk to anyone. I was tired of sharing our confusion and problems, and even more tired of hearing every person's well-intentioned input on how they would move to Japan.
From that selfish vantage, I did not see the deep power that the Body of Christ would have in our lives when we needed it! God does not leave us to muddle through in isolation- oh, no. He gives us the most gorgeous glimpse of the Kingdom through His people. Ephesians 4:11-16 spells out the transforming work of Christ in the church, and it is exactly what every one of us needs in difficult times.
3. Sanctifying Growth is Transformation
It dawned on me that my faith was tested in risk and change felt unnatural. Red flags began to pop up everywhere. If I am continually being changed and stretched and sanctified, then should this transformation really be so different? Of course, there are difficult circumstances unique to leaving everything you know for a place you have never even visited… but in my previous state, I was not allowing myself to be transformed.
Fear was the veil over my mind, keeping it from the powerful and changing work of God. The story of the world and of every human in it is a tale of potential transformation. The pain and suffering and sin that thrives is going to be washed and bound and healed if we accept Christ.
Similarly, we have to fight the tendencies in us that block discomfort and His Holy hand in our lives. It is not an easy thing to do, but that is why it is a process called "dying to ourselves." 1 Thessalonians 5:16-19 is work enough in times of trying transformation, "Rejoice always, pray continually, give thanks in all circumstances, for this is God's will for you in Christ Jesus. Do not quench the Spirit."
In my story, we have been given just enough to move forward again. Our tickets are booked, and our bags are in the process of being packed. Like walking just before the sunrise, we take our steps in measure with the light we have been given.
We have learned so much, but I know this is only the beginning of a long refining process. The real change has been in us—now eager to see where our Father guides us next.
What lessons has God taught you in transformation? What gets you through the trials that come with change?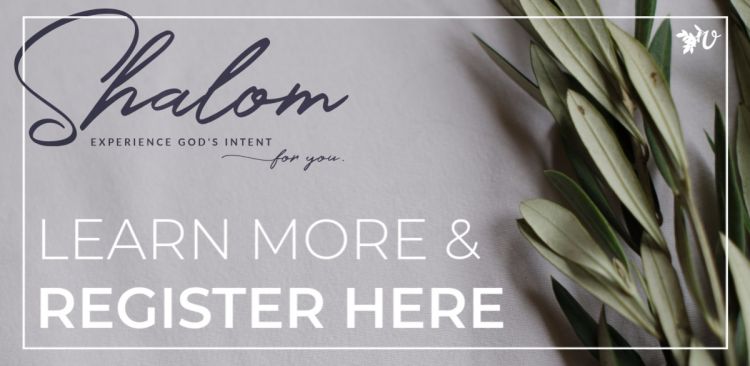 Photo by Karsten Würth (@inf1783) on Unsplash