Our first 3 years on the field were the worst years of our marriage. We had only been married 3.5 years when we left for the field, a 1-year-old in tow. Expectations were high. Needs were unmet. Tempers flared.
It was an especially rough start. We skipped right over the honeymoon phase. On the flight over, our oldest spent half of the 13 hours of the long flight screaming. Our new teammates tried to help. The flight attendants even came and offered special drinks and snacks—I'm sure because others were complaining about the screaming child. By hour 8, I was bawling with him. I thrust him into my husband's hands, spent. We still don't know what was wrong with our normally happy baby, but he was back to his happy self as soon as we stepped off the plane.
We arrived in our host country at 2am, having not slept for too many hours already. We stumbled into our hotel room, where we'd attend training for the next month. The accommodations were far less than I expected. The food was sub-par and my son refused to eat more than crackers and yogurt. We washed our laundry by hand in the hotel sink. All of this, paired with jet lag and culture shock, led to stress, which often led to arguments with my husband.
But I didn't catch it, so I kept spiraling downward.
We finally arrived in our new home and began the semester. My husband dove into planning lessons, hanging out with students, and loving our new life.
Meanwhile, I spent most of our time at our apartment with our son, wondering why we moved across the world so I could simply raise our son in a different place. I sure wasn't doing much else!
In the following months, I had a miscarriage (which included some very insensitive cultural experiences), failed in the kitchen time and time again, and could count on one hand how many times I had contact with students.
We were clearly called, so I clung to that calling. But why, oh why, was I even here? I pelted this question at my husband often. Thankfully, he only had encouraging, loving answers.
Fast forward to the following year. I brought our toddler and 5-week-old back from the US without my husband. It was nuts, but we made it. After we got settled, and we emerged from the sleepless nights and young baby stage, the same feelings of uselessness in ministry started creeping in again.
My husband saw it early this time and we brainstormed ways I could feasibly interact with students while still caring for two young boys. We settled on inviting a group of girls (5-6) once a week to our home to have a sort of cultural exchange. I knew I couldn't plan and execute too much in that stage, but I could invite them over for a few games and store-bought snacks. The next week, we would switch and they would teach me something about their culture. They would cook, take me somewhere cultural (with baby, of course), or show me a cultural craft. It still took a lot of effort, but I was elated each time. I was finally involved!
So why am I telling you these stories? Because the underlying force behind this was my husband paying attention to me, seeing that I was frustrated with the stay-at-home status. He knew it would take sacrifice on his part, but he found a way to get me involved because he knew that was a big part of us staying overseas.
He threw me a big curve ball at the end of our second year by suggesting we go to language school, and I should study first. It wasn't easy to quiet the fears of learning such a difficult language, but, again, he sacrificed to make it happen. He stayed at home with our two young boys while I went to school 6 hours a day. We would then hand the baton off and he would hit the books for 2 hours. It was an exhausting year, but he knew that if I learned the language, I'd be able to live life a little easier.
He was right. Learning the language opened up my world! I finally began making local friends, being part of Bible studies with locals, answer all the grannies' questions about our kids, and feeling like I could actually thrive.
Even when I was at my worst, my lowest, my ugliest, he didn't give up. He kept praying for wisdom on what to do with his wife that was losing it and ready to hop on a plane back to the US.
Marriage is hard. Marriage on the field, in my opinion, is harder. So many comforts and all things familiar are stripped away. You have to make a million decisions a day, in another language. You have to find your rhythm in the foreign cultural dance. You have to do it in front of your spouse and maybe little people that are looking up to you. It's messy.
If you're married, look out for your spouse and make sure they're looking out for you. If you're not married, ask a teammate or close friend to do so. Watch for signs of disconnection and discontentment. Hold each other up. Pray each other out of the valleys. Ask what their needs and expectations are and, if they seem to be in line with the Lord's, figure out a way to help meet them. The longevity of service could depend on it.
*****
Chicken salad has always been a quick go-to, I-don't-feel-like-cooking kind of meal. My very normal recipe with a mayo sauce and apples or grapes was getting old. When I spotted this recipe, I knew it'd be a great change-up! We love the flavorful chicken, crunchy nuts, and sweet bursts of fruit. It's versatile and easy to change to whatever you like. Since it's made with Greek or plain yogurt, it's much healthier than most versions!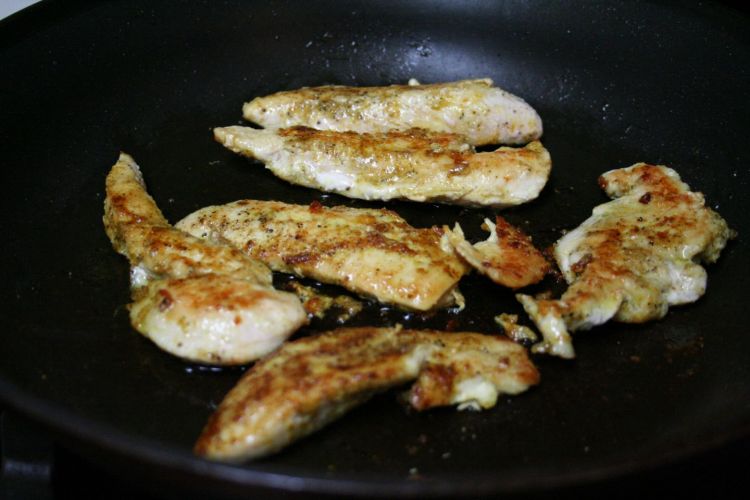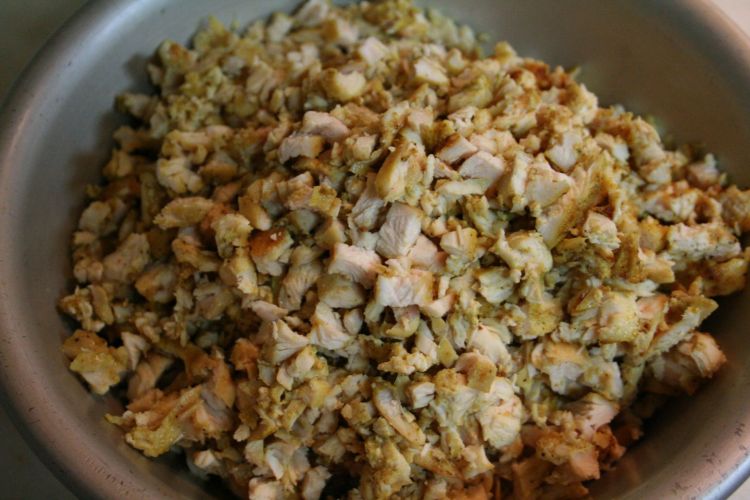 Curry Chicken Salad
Serves: 4
Ready in: 30 minutes
Slightly adapted from: Pinch of Yum
1 lb. chicken breasts
curry powder, garlic powder, onion powder
3/4 cup Greek yogurt (or plain, thick yogurt)
2 tablespoons olive oil or water
2 tablespoons honey
a handful of golden raisins or choice of fruit, chopped
a handful of pistachios or your choice of nut, chopped
salt and pepper to taste
Cut the chicken breasts in half horizontally so they are very thin. Sprinkle chicken with an even coating of curry powder, garlic powder, and onion powder. Season with salt and pepper. Sauté in a nonstick skillet over medium high heat until golden brown and cooked through. When cooled, chop the chicken into small pieces and chill in the fridge.
Once the chicken is cool enough, mix in a medium bowl with all remaining ingredients. Season to taste with more curry powder, onion powder, garlic powder, and salt and pepper. Serve over greens, on a croissant, on toast, in a wrap, bagel, crackers…or just dive in with a fork.
Photo by Jenna Jacobs on Unsplash