We'd only been stateside for a few months of our first furlough when I attended a large women's event that I'd attended many times as a pastor's wife prior to our work overseas.
I loved this event. In the past, I'd brought large groups of women with me. I'd taught breakout sessions. I'd even spent a few years singing on the worship team.
Since I'd put the dates on my Google calendar while we were still in West Africa, I'd been excited for this exact weekend.
But walking in after 3 years of living overseas, after being gone for so long, after not being around that many English-speaking women all at once… it was overwhelming.
It felt vastly different than I expected and honestly, one of the loneliest moments of my life.
I was surrounded by women and yet the feelings of loneliness, not belonging, being different swept over me in a quick rush.
Women, some I knew and most I didn't, spread out across the large room. They were registering for the event, shopping at the small tables of jewelry or books, laughing together in groups and ordering coffee from the church café.
Thankfully, my eyes found a long-time friend amongst the crowd. She walked towards me and I had to stop myself from running to her because it was a familiar face, someone I could talk to and stand by, someone who knew me.
She had no idea the emotions I was feeling when she said hello and gave me a hug. Then, she pulled back, saw my face and said, "Are you ok?"
I wasn't. I didn't know how to explain the tears in my eyes or the grief I was feeling.
I was lonely in a place I'd always belonged.
Even though my head reminded me that this was a normal feeling for an overseas worker returning home, I still reeled a bit at the shock of how different I felt, how lonely it was and how quickly things changed while I was gone.
The event continued. I went with friends to Chipotle for lunch. I sat in on my friend's breakout session to help her with her PowerPoint. I cried through worship because I couldn't sing in English without big emotions surfacing. I even had the opportunity of standing on the platform to thank those same precious women for the blessing of gift cards that I was able to use towards the great expenses of re-clothing our family after 3 years in Africa.
I had an amazing 2 days. My heart was full.
But I'll never forget the initial, very real loneliness that hits us hard as overseas workers in these moments.
Moments that pull us under with grief.
Moments that shock us with new realities.
Moments that shake us at the core.
Loneliness is big and real for overseas workers. Maybe just a short season of loneliness. Maybe a daily battle.
However often you feel it, loneliness is there. Hitting when you least expect it. Reminding you of the cost of this life overseas.
Lonely on a team of people that haven't taken the time to get to know you.
Lonely in a village where the women speak 3 languages but not a language you know.
Lonely in the market where everyone knows the real price for tomatoes but you.
Lonely at your kids' school where the other moms already have a group of friends.
Lonely as the only single on your team.
Lonely in your family because no one knows what you do or asks questions about your life overseas.
Lonely in friendships that have moved on or changed without you.
Lonely when you are misjudged, misread and misunderstood.
Lonely at churches on furlough because so many people know your name, but you can't possibly remember their names.
Just as we break ground in new languages, friendships, places and schedules… another transition comes. More loneliness hits. More pushing is required to break ground again.
This cycle of loneliness could overwhelm us. It could stop us from breaking new ground at all.
The feelings of loneliness could keep us home, keep us alone.
But after these years of living this overseas life, I'm learning to make room for the loneliness. The moments and situations are real so I can allow myself to process them, feel them and learn from them.
I can move forward. Keep going. Attend that mom's meeting. Smile through a conversation I don't understand. Nod my head when a team member asks a question about me that they should have already known. Laugh inside when a stateside friend complains about first world problems. Keep scrolling when Facebook highlights something we are missing.
Because although the loneliness is real and the situations will continue as we live this adventure overseas, I can remember who I am, whose I am, and why I'm there.
I can speak truth to myself, be encouraged and remember all of you.
Tucked in faraway corners around the world, we all have each other. We have this community of women living through similar moments and situations.
Women who have a simple understanding of this deep, ever-present, sometimes consuming loneliness that accompanies our days overseas.
Are you feeling lonely today? Do you have a loneliest moment like mine?
Share it. Speak it. Feel it with this community.
Let Jesus breathe life into your lonely moments and help you to stand firm on the strength He gives as we continuously break new ground in new places with new people.
All while remembering that you truly are not alone.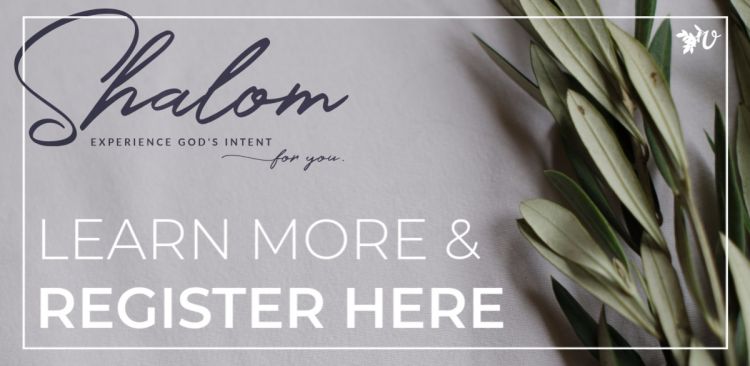 ///
We invite you to share in The Grove. You can link up your blog post, or share your practices, ponderings, wisdom, questions, ideas, and creative expressions with us in the comments below.
Link your post here!
Share your images on this week's theme with #VelvetAshesLoneliness. You can add yours!
Photo by Meiying Ng on Unsplash