There are still Connection Group spots available! If you would like to connect with women who are also serving cross-culturally, in a small group via Skype, Facebook, or email, head over to the Connection Group page to register!
************************************
We can't do this alone.
We might try and go all Lone Ranger for a while, but ultimately our hearts were created for connection. We yearn to be known and accepted and to give these gifts to others as well.
I found myself living in a pretty isolated village situation in Cambodia for a year, with no other English-speaking expat believers other than my teammate. It was hard to make friends, hard to find inroads to get to know people who shied away when they heard my clumsy foreigner-sounding Khmer or witnessed my strange ways.
I remember one particularly lonely Sunday. I wanted to just stay locked up in the safety of my home, but my heart was longing for connection. I decided to bravely walk down my street to visit an aunt who operated a little guest house in her home. She sold fruit juice drinks and phone cards to those headed back and forth across the border and was eager for opportunities to practice her limited English. She pulled up a chair for me with a full view of the street, introducing me to her son who was visiting and the guests who had stayed in her home the night before.
Our conversation was in her heart language rather than mine for the most part, but I felt my spirit filling up with encouragement. She offered grace and friendship, care for my lonely heart.
This is why Velvet Ashes exists. We want to be that balm for your weary soul, the breath of fresh air to all of you who long for connection.
Connection Group Registration is happening this week, and there are still spots available! These groups are made up of 5-7 women who meet weekly through Facebook, Facebook chats, email or Skype. There are groups for moms, singles, those new to the field and those who have returned to their passport country. There are general groups for anyone.
I want to share a few stories from fellow Velvet Ashes sisters who have found meaningful encouragement through their participation in a Connection Group. It just took that first brave step to join.
Adora: Last fall, I was scanning my local church's booklet on small group options. There were a few pages of groups and descriptions, so I took out my teacher's pen and marked an X over the ones that I would not be able to join because of limiting restrictions (Not over 40. Cannot make Tuesdays. Not a student. Not a mother.) By the end of this activity, every single group was crossed out. In a time where I was feeling particularly homesick and culturally awkward, the enemy whispered to me in solitude the lie I fear the most – that there is no place for me in my church community. However, as the enemy tried to seclude me, God used that lie at just the right time to push me to set an alarm for 3 am to sign up in the last wave of connection group registrations. Our group was one of God's gifts to me in dispelling the lies and rebuking the bitterness and division that were starting to creep into my heart. It is a comfort to find a corner of social media where I can express fears and praises genuinely, and to have them echoed back from sisters around the world. Instead of the political correctness of "Yes I see where you're coming from, however…"s that I face often in my community, the ultimate theme of our discussions always seem to end up to be "Yes, I understand you! And you understand me!"- and what a powerful, overflowing joy that has been!
Dale: Amidst the day-to-day and big decision-making, my VA Connection Group became such a great group of friends who listened, related, shared, and prayed together. The encouragement and support was just what I needed at the time, and we still keep in contact.
Ariella: I had been on the field for five years when I first considered the VA connection groups. I had just become a team leader and was desperately looking for some people who would "get it" who were also outside my immediate circle. I had hoped and prayed that the people in the group could encourage me and help to carry some of the burdens of living overseas. I have been a part of two connection groups now and have enjoyed getting to know other women who also know what it's like to be homesick, or to have a language struggle, or a disagreement with a teammate. One of the biggest reliefs is being able to admit "this is hard" and hearing others respond with "I understand. I'm praying for you. Tell us more about how we can encourage you." Ministry can sometimes feel fruitless and discouraging. Hearing how God is working elsewhere can be such an encouragement when it's hard to see Him working in your own setting.
Kim: I saw the sign-up for connection groups in the fall, and I was kind of skeptical. I didn't know what kind of community I could establish on Facebook. And, I have friends. I don't need a virtual group. But, I had been in a season of feeling alone and like my teammates had kind of checked out, so I decided to give it a try. I joined a Facebook group for single women, and I was a little worried about how our conversations would go. I can't express how pleasantly surprised I was! Each week, I began to look forward to discussion questions and posts. Getting to know girls who were in different countries but similar places in life was so much fun! It made me feel less alone in my struggles, and the group provided community when I felt like I had none locally. I consider these women my friends, and I can still go to them with both my struggles and my successes.
How has God ministered to your heart when you were longing for connection? Do you have a story of a sister who stepped into the gap for you and offered encouragement?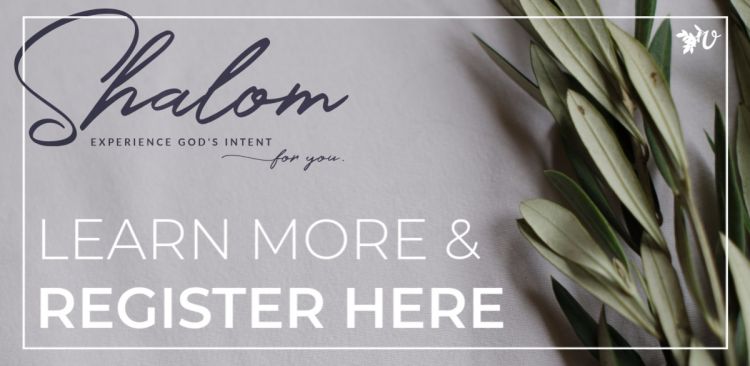 Share your images on this week's theme with #VelvetAshesSisters. You can add yours!